Only "several hundred" Google Nexus 9 tablets were sold yesterday at half the price, more might be offered soon
16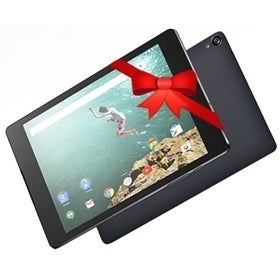 Yesterday, HTC launched a promotion called Hot Deals, which offered US customers the chance to buy the brand new
Nexus 9
tablet
for only $199
(a 50% discount from the regular $399 price). Unfortunately, only a relatively small number of customers managed to snag a Nexus 9 at that price, and we now know why.
Today, HTC America President Jason Mackenzie said that only "several hundred" Nexus 9 units were included in the offer. Moreover, he acknowledged that the HTC website (where the promotion was hosted) "did not function properly", thus frustrating many of those who wanted to buy a $199 Nexus 9. HTC is currently fixing the issues, and is committed to offering a seamless experience in the future. Speaking of which, the Hot Deals promotion will continue each Tuesday in the weeks to come (eight weeks in total). The Nexus 9 may be part of the deal again, but, if not, there will surely be other HTC devices offered at discounted prices.
Here's Jason Mackenzie full letter regarding yesterday's misadventures:
Hello Everyone,
I wanted to personally apologize for the frustration some of you experienced with our first "flash" sale yesterday. The sale was intended to introduce a weekly promotion that HTC will run weekly through the holidays. In celebration of the launch of our Nexus 9 tablet, we decided to kick off "HTC Hot Deals" in a BIG way with a screaming hot deal on a limited quantity of these tablets. Simply put, the offer was very well received and the several hundred units that were allocated to this promotion sold out quickly.
I understand that our site did not function properly and caused frustration – and for that I apologize. With such a hot deal and short time to take advantage, the experience needs to be seamless. Our team is rectifying the systems issues that some experienced and we remain committed to bring you an exciting cadence of offers throughout holidays. We hope you were one of the many who got to enjoy the savings this time, but if not please do check back weekly.
All the best,
Jason Mackenzie
President, HTC America
@JasonmacHTC