Nexus 6 passes through the FCC in time for preorders this week
16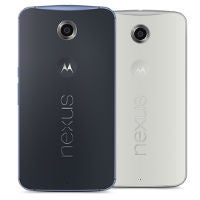 We had already seen an issue with the Nexus Player having its
preorders pulled
from the Google Play Store because the Android TV device hadn't passed through the FCC. But, we won't be having the same problems with the Nexus 6, because it has just gotten FCC approval, with plenty of time to spare before
preorders start
this Wednesday, October 29th.
There are two different models that have passed the FCC labeled with ID IHDT56QD2 and IHDT56QD1, but we can assume that they are the XT1100, which is the international variant, and the XT1103, which is the North American model, respectively. The filings aren't labeled as Nexus devices, but come from Motorola and have the same dimensions (159.4mm x 83mm) as the Nexus 6, so it's pretty easy to make the leap. The device also shows the other wireless tech that you would expect, like Wi-Fi 802.11a/b/g/n/ac, Bluetooth 3.0 and 4.0, NFC, and Qi wireless charging.
The North American model has a solid number of wireless bands inside, including CDMA for Verizon and Sprint, GSM for AT&T and T-Mobile, and LTE bands 2, 4, 5, 7, 12, 13, 17, 25, 26, and 41. Oddly, while the international version has the usual GSM bands, the only LTE bands it supports are 5 and 41, which only help in China, South Korea, and a couple other regions. This is strange because the official Google spec sheet says there should be LTE support internationally for bands 1, 3, 5, 7, 8, 9, 19, 20, 28, and 41. Of course, the North American model is also missing a couple LTE bands (3 and 29) from its FCC filing.
We'll have to see if that means anything moving forward, but it looks like Nexus 6 preorders will be ready to go on October 29th.