Screenshots show new Location settings for Android 4.4
8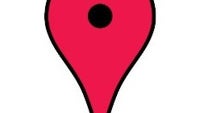 Leaked photographs from Android 4.4, KitKat, show that Google has made some changes to the Location access screen. For example, in Android 4.4 it is now simply called
Location
with the on/off toggle switch moved to the top right corner. The Location sources in Android 4.3 ask you to check off twice to allow GPS to pinpoint your location. The second check box allows apps to use Google's location service to find your location faster.
Those two have been replaced in Android 4.4 by three choices. You can choose from High Accuracy, which uses GPS, Wi-Fi and mobile networks to estimate location. Select the Battery Saving option and Wi-Fi and mobile networks are used to find you. If you decide to pick Device sensors, the GPS on the phone will be used to determine your location. Nothing really changes from a functionality standpoint, but the new settings eliminate some duplications
Judging from the screenshots, a new feature of the Location page will be the ability for you to see a history of recent location requests.This might come in handy when your battery is getting drained because of an unknown app hooked into your GPS. With this feature, you should be able to find the culprit and turn it off.
Remember that this is based on some leaked photos and the final version of Android 4.4 that is released might end up looking different or have different features.
Comparing the new Location settings supposedly on Android 4.4 (L) with the current set up on Android 4.3
source:
AndroidPolice
via
AndroidAuthority