Newkia founder says the name is just a placeholder, offers some more insight into the new company
30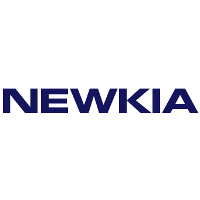 Wespoke at a length about Newkia yesterday, a Nokia on Androidwannabe, founded by Thomas Zilliacus (Nokia's ex-CEO for the Asia Pacific), and allegedly, several other senior executivesfrom Nokia. While many were (and still are) mourning Nokia's demise,that didn't stop the stream of admittedly rational questions rangingfrom skepticism towards the ability of a just formed company toactually successfully enter the smartphone market andlive to tell the story, down to the ridiculous name.
Allof the above, it would appear, did not go unnoticed, for Zilliuacusgave an interview for CNET Asia, outlining a few answers that addresssome key concerns. First, and probably most important, we're glad toreport that Zilliacus has confirmed that the Newkia moniker isapparently just a placeholder. Moreover, the CEO of Newkia won't beZilliacus himself, but rather someone whose "name you have allheard of before."
Thoseof you who decided to put some faith into the nascent company and itsambition to offer Nokia-grade hardware, but running on Android,should also rejoice. According to Zilliacus, Newkia has received afair amount of job applications from around the globe, some of which from current Nokia employees displeasedover the deal. Unfortunately, it's not all good, as Zilliacus admitted that he hasn't actually tried out Windows Phone8 for himself, a rather disturbing thought, considering his high-ranking positionat Nokia and his overall criticism of the OS.
Turningour attention to a more pleasant topic, Zilliacus has volunteered toprove the claim that Nokia had miles on Apple long before theoriginal iPhone was even a concept in Jobs' head, a notion heexpressed during his interview for Channel NewsAsia. What Zilliacusactually showed CNET Asia is a prototype MyOrigo phone built byformer Nokia engineers back in 2003, but dismissed by the company'smanagement due to concerns over fingerprint smudges.
Funnyhow life works, eh?
source: CNET Asia