New videos show off Bing Indoor Maps and Visual Voicemail for Windows Phone Mango
8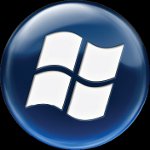 The guys over at PocketNow have posted two videos showing off some nice new functionality we can expect to see with the Windows Phone Mango update in the form of Bing Indoor Maps and Visual Voicemail.
The Indoor Maps feature looks to be a very useful add-on to an already solid Bing Maps application. What the feature does is show you all of the stores in a given area, say for example a mall, in their exact location as if you were looking at it via a directory. If you are dealing with a mall that has two stories, there is an option to change the level of the mall that Bing Maps is displaying.
Visual Voicemail isn't entirely new given that it has been used on plenty of phones in the past, but it is nice to see how it will be implemented in Windows Phone Mango. When you tap on the Phone tile from the main screen, the first thing you will see is your call history. Once there all you have to do is swipe once to the left and you will be on the visual voicemail screen.
Microsoft is definitely serious about Windows Phone Mango. Check out both videos to see the two new features in action and tell us what you think in the comments below.
source:
PocketNow
via
Engadget