New video shows more of the Galaxy S4 running on Android 5.0 Lollipop
18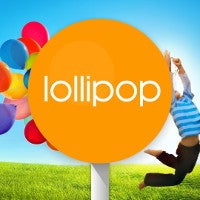 Samsung Galaxy S4 owners really can't complain as far as Android 5.0 Lollipop is concerned –
a number
of screenshots and videos have already been made available, and while some might not appreciate the tease, knowing that your device
will
be getting the new update sure is better than being left in the dark.
Speaking of teases,
SamMobile
is at it again, with another preview of the GS4 running on a newer build of Lollipop, and though it is not as extensive as the last one, we do get to sneak a peek into the camera UI, finally have the Samsung-standard widgets on-board, and get another look at the re-worked settings menu. For those of you who are just now catching up, it's worth pointing out that Samsung might be keeping to a tabbed view style for the aforementioned menu (and not implement the ridiculously-overpopulated list view as an option). Overall, however, there doesn't appear to be much difference between the way the software looks on the S4 and the newer, more current S5, and that makes a lot of sense.
Check out the embedded video and photos below.