New update for the Amazon Kindle Fire breaks root, disables SuperOneClick
6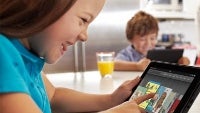 The
Amazon Kindle Fire
is probably one of the most successful tablets out there - we still don't know for sure, but most reports seem to agree on its huge sales. But even though it's Android at its core, Amazon dictates the experience and you end up being in a beautiful cage. For some users that's okay, others prefer to root their devices, but this newest device for the Amazon Kindle Fire disables the current SuperOneClick solution and breaks the root access.
You will be prompted to
update to 6.2.1
version of the software once you end up in a Wi-Fi network, but if you've already flashed a custom ROM like the CyanogenMOD7 you can choose not to get the update. In other cases, the update would start running in the background when your tablet syncs with Amazon's servers.
Hardcore nerds will probably find this evil, but for the average user the update actually brings some neat improvements. The best thing about it is that
performance gets a boost
with smoother scrolling, but you also get additional features like a Wi-Fi connectivity lock preventing kids from downloading stuff and you can also take off recent items from the home screen. XDA-Developers has all the geeky details below, so hit the link to get them.
Recommended Stories