New leak confirms August 23rd for Verizon Moto X, puts DROID Mini release later
13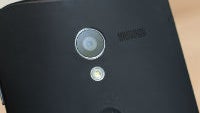 When we first saw the leaked roadmap for Verizon, it put the Motorola
Moto X release
on August 23rd. Then, there was a bit of skepticism because of a report claiming that the Moto X had begun
shipping to carrier
stores on July 29th. Now, we're seeing a new leak that is confirming the August 23rd release date.
Our source at Motorola had told us that the news of the Moto X shipping to carriers was accurate, but reiterated that the only release info know was that the Moto X would release "
somewhat simultaneously
" with the new DROID handsets. Given that Verizon had announced an
August 20th
release for the new DROIDs, that seemed to confirm the original August 23rd release date for the X.
This new leak
confirms both the August 23rd release date for the Moto X
as well as the August 20th release date for the Motorola DROID MAXX and DROID Ultra. The one hitch is that it seems the
Motorola DROID Mini may have been delayed until August 29th
.
Of course, all questions about the Moto X will be answered tomorrow at 3PM EST, so no need for the rumor mill to get too crazy on this one.