Will the Moto X launch right after Thursday's announcement?
22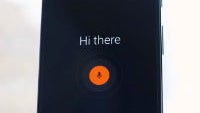 Founder of
Android and Me
, Taylor Wimberly has been posting a steady stream of rumors on his Google+ feed about the upcoming Motorola Moto X. He has posted with confidence about the possibility of
various material options
for the backplate as well as the overall design of the device including
Moto Magic Glass
. Today, Taylor isn't so confident in his info, and neither are we.
According to Wimberly, he has received "unverified" information that the
Moto X will begin shipping to carriers tomorrow (July 29th)
, so that the device will be ready for launch right after the announcement on Thursday. Wimberly calls the rumor "crazy", and is working to confirm or deny the info, and
our source has already confirmed it
. According to our source, it is true that the Moto X is already shipping to carriers.
Earlier this week, our Motorola source told us that the Moto X would be launching "
somewhat simultaneously
" with the
new Motorola DROIDs
on Verizon. Assuming our source is correct (and they have been correct more often than not with Motorola info), that would put the release date for the Moto X somewhere in the neighborhood of August 20th; and, remember we've seen leaked docs saying the Verizon release would be
August 23rd
.
So, it's hard to say what is happening, but it seems that the plans may have changed since the DROID announcement, because it seems unlikely that the device would ship to carriers only to sit in storage for 3 weeks before being released. It's looking more like we will see the Moto X sooner rather than later.