New info on how the iPad 5 will make the requisite "thinner and lighter" goal
51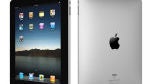 It is pretty much a given that any new Apple device is going to carry the marketing slogan "
thinner and lighter
". Eventually, there will be a point where that claim won't be viable or useful, but today is not that day. And, we're getting some info on the new display technology that will be used so Apple can hit the "thinner and lighter" claims for the iPad 5.
According to a new report, the iPad 5 will most likely get thinner and lighter by using new displays that use smaller LEDs. The smaller LEDs will not only shrink the size of the display, but will be more power efficient. There have been rumors that Apple will be using the new
IGZO display panels
, and they would fit this description. If Apple does go with IGZO, Sharp claims they could offer 80-90% power reductions with much higher resolutions, which would make for some impressive battery life.
Still no clear idea as to when the iPad 5 will be coming.