Hardware for missing Apple iPhone feature rumored to be disabled inside the handsets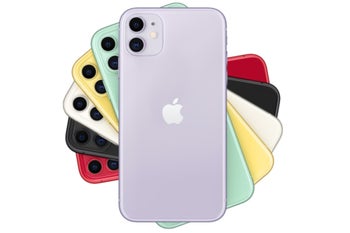 Throughout much of this year, we kept hearing that the 2019 Apple iPhones would have reverse
wireless charging
(aka bilateral wireless charging). This feature first debuted on 2018's
Huawei Mate 20 Pro
and Samsung named it Wireless PowerShare for the Samsung
Galaxy S10
and
Galaxy Note 10
series. Reverse wireless charging allows the user to flip his phone face down and use the back panel as though it were a wireless charging pad. For example, iPhone users would have been able to power up the
AirPods
wireless charging case, an
Apple Watch
, or compatible phone.
It wasn't until last Monday night, the evening before Apple's new product event, that reliable analyst Ming-Chi Kuo told clients that
Apple had decided not to equip its new models with reverse wireless charging
. The reason cited by Kuo was that Apple felt that the "charging efficiency may not meet Apple's requirements." And sure enough, during the event last Tuesday, there was not one word mentioned about it.
The big improvement in battery life on the 2019 iPhone models could have been originally related to reverse wireless charging

But that is not the end of the story. On Thursday, Twitter tipster
Sonny Dickson revealed via a tweet
that he was told by reliable sources that the
iPhone 11
and
iPhone 11 Pro
could contain the hardware needed to offer reverse wireless charging, but the hardware is said to be "software disabled." If true, this would be a strong indication that Apple's decision to disable the feature was pretty much a last-minute decision and might have occurred too late for it to remove the hardware from the phones.
Another sign that Apple might have originally decided to include reverse wireless charging on the 2019 iPhones is the nice sized jump in battery life for each model that Apple announced. The
iPhone 11
has an additional hour of battery life, and the model it replaced (the
iPhone XR
) already had the longest battery life of any iPhone ever. The
iPhone 11 Pro
and
iPhone 11 Pro Max
have battery life increases of four and five hours respectively. Since reverse wireless charging uses the battery belonging to the host phone, Apple was expected to include more powerful batteries on the new handsets. In fact, earlier in the year when Kuo noted that Apple was planning on equipping the 2019 iPhones with larger batteries, he specifically said that it was to help support bilateral wireless charging.
As for the reverse wireless hardware that may be inside the new iPhones, it doesn't appear that Apple plans on enabling the feature with a software update anytime soon. And frankly, it isn't clear that the lack of reverse wireless charging is going to cost Apple that many iPhone sales anyway. Instead, the manufacturer is counting on the upgraded camera systems, the larger batteries and the improved water resistance to drive sales of the latest iPhone models.