New iPad Air is all about thin: here is how Apple achieved this
39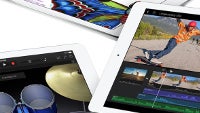 Apple had no "one more thing moment" or a surprise, but instead it had solid upgrades and a new name: iPad mini for its 9.7-inch tablet. Air is a great name as it carries all the positiveness from the Macbook Air success and the allusion of thinness, and the iPad Air is indeed very thin and light. Just how did Apple manage to reduce even more of its thickness?
A breakthrough of the little cuts the company made across different components is a nerdgasm and a neat little explanation for everyone else.
The breakdown of all the iPad Air components below show how much each component has been reduced in size to arrive at the Air's impressive 7.5mm thin profile.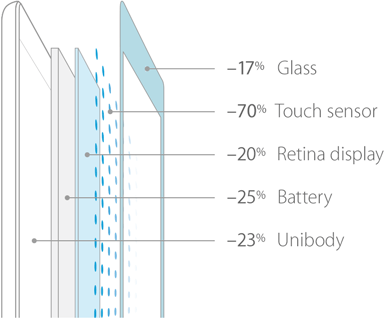 The biggest cut has come in the touch sensor that has now 70% down in size and the unibody construction and battery contribute another 23% and 25%, respectively. Apple also made cuts to the actual Retina display (20% thinner) and the glass (17% less fat).
All of this contributes to a 24% cut in overall volume and once again, a thickness of just 7.5mm.
source:
Apple