New deal with SoftBank includes poison pill for Sprint
8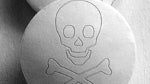 More information is coming out about
the revised SoftBank bid for Sprint
. Where the original deal was for 70% of the carrier at a price of $20.1 billion, the new deal is for
78% of the carrier at the new price of $21.6 billion
. While Sprint shareholders stood to receive $12.1 billion in the original deal, the revised offer gives them $16.6 billion. Sprint, on the other hand, will see the amount of capital injected into the business from SoftBank decline from $8 billion to $5 billion.
In addition, the revised deal will allow Sprint to add a poison pill. The pill lies dormant until someone obtains a certain amount of stock in Sprint that will trigger it. Triggering the pill could result in any number of actions meant to dilute the holdings of an unwanted suitor, from paying executives billions of dollars in a Golden Parachute payment, to selling off key divisions of the company to make it unappealing for a potential buyer. That "scorched earth" strategy would allow companies friendly to Sprint to buy key parts of the company for bargain basement prices.
Meanwhile, talks between Dish Network and Sprint had apparently come to a halt over the inability of both sides to come up with a reverse break-up fee that would be paid to Sprint in the case Dish could not win regulatory approval, or get financing for its deal. The payment would lessen Sprint's risk of going with the late developing Dish offer, which does not have financing in place or regulatory approval like the SoftBank bid. Dish was willing to give Sprint a $1 billion reverse break-up payment while Sprint wanted $3 billion. Considering that SoftBank's reverse break-up fee to Sprint is only $600 million, it seems apparent which suitor Sprint really wants to win the battle.
Sprint told Dish that it anticipated that a deal between the two would take a year to close. Dish said that it could wrap up a deal in four months. The bottom line right now is that Dish has until
June 18th
to present a fully financed counter offer. Dish Network's investment bankers will no doubt spend the next few days "dialing for dollars," which is when international banks are approached about putting together a syndicate to guarantee funding for a bid.
source:
Bloomberg
Recommended Stories