SoftBank ups bid for 70% of Sprint to $21.6 billion; stockholder vote moved to June 25th
6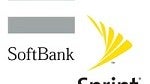 Back on June 4th, with the Sprint stockholders vote closing in,
we told you that SoftBank could raise its bid
in order to make sure it would win the vote. Sure enough, with the stockholders tally originally coming on Wednesday, the Japanese telecommunications firm raised its bid to
$21.6 billion
for 70% of the third largest carrier in the U.S. SoftBank's original offer was $20.1 billion. The new offer is valued at $7.48 cents a share.
Sprint also announced Monday night that it has broken off talks with Dish Network.
Dish had offered $25.5 billion for all of Sprint
and it was support for the Dish bid from major Sprint stockholders that forced SoftBank to raise its bid. The Dish bid is valued at $7 a share. Because SoftBank had many months head start before Dish lobbed in its bid, the deal with the Japanese company can
close quickly
, especially since it already
has approval from U.S. regulators
(albeit with special conditions). A deal with Dish Network could still take months to close.
"
The amended agreement announced today delivers more upfront cash to Sprint stockholders, while still achieving our goal of creating a well-capitalized Sprint that is better positioned to bring meaningful competition to the U.S. market
."-Masayoshi Son, CEO, SoftBank
The hedge fund run by John Paulson has made a 180 degree turn. The fund is Sprint's second largest stockholder and owns a 7.7% stake in the carrier. Paulson now says that he will vote
in favor
of the SoftBank bid after originally saying that he would vote against it. This is the reaction that the Japanese firm was hoping for when it raised its bid. The Sprint stockholders vote has now been moved from Wednesday to June 25th to allow SoftBank more time to promote its new bid. What will Charles Ergen, CEO of Dish Network, do next?
We also have to see what this will mean to the Clearwire/Sprint/Dish Network love triangle. Right now, Dish has a $4.40 bid for the network wholesaler which tops the $3.40 bid made by Sprint.
Stay tuned. This takeover battle might be far from over.
source:
NYTimes