New Nokia 3310 to support only 2G frequencies – where will you be able to use it
10
Not too long has passed since the MWC last month where the historical
Nokia 3310
phone made a return, almost seventeen years after the launch of the emblematic first handset in September 2000. Even
though opinions have been contradictory
as to whether the new 3310 has the potential to bank anywhere close to the 126 million sales of its predecessor, the device has generated a lot of genuine hype among fans of the model and "rehab phone" enthusiasts. And among regular folks, too, I guess; I mean, come on, Snake is back!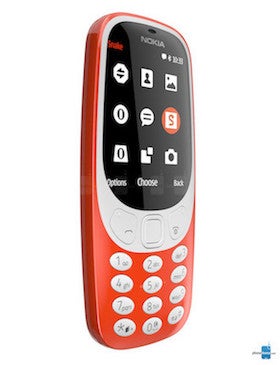 We will not go into particular detail about known hardware or software specs, as we have already spoken about that. However, when our colleagues who travelled to Barcelona sent us briefings on
specs and hardware for the new 3310
, we couldn't resist but pause on the 2G-only network specification with an audible 'hmmm'. The phone is set to use only the standard 2G frequencies of 900MHz and 1800MHz, in a world and time where innovation has already said its word and caused some carriers to shut down their 2G support in response to market demand.
This means that some 3310 lovers may only be able to use the device as a toy-phone with no signal to make calls. Sad times, we know. So we decided to go into some depth today about what 2G actually is, as many people do not actually realise what the digit-plus-G means; and map out the main markets, where the 2G technology is already dead, the US being a main one, unfortunately.
A few words about 1G, 2G and a few other Gs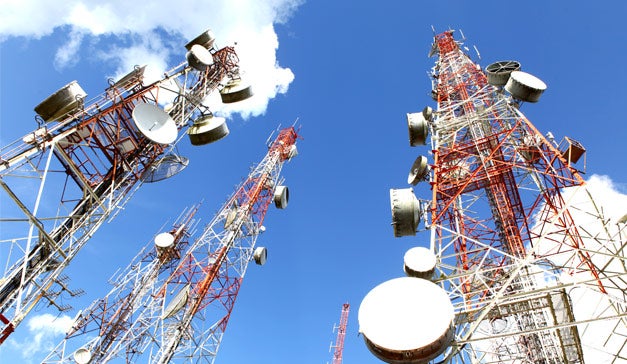 The digit-plus-G refers to a generation of wireless mobile telecommunication technology. 1G was the tech behind the old, bulky mobile phones with huge antennas and a ridiculous amount of buttons that were used back in the 1980s. Later, in the 90s, the digital 2G signal was introduced and launched as a GSM standard in Finland for the first time (coincidence?). The main advantage of 2G was the technology's capability to digitalize the transmissions, thus protecting data and ensuring that only the intended addressee will receive it. Trivia time not over! – 2G was also the technology that allowed SMS texting for the first time ever. Medical physicians still argue as to whether that is when the human neck vertebrae began to curve permanently, downwards, towards the screen. Jk.
The next generation of Gs brought us the 2.5G and 2.75G – or the 'GPRS' and 'EDGE' letters at the top of the screen of almost any phone you owned pre-2005-ish. So that's another answer to years of wonder…
We will not go into any depth about the contemporary 3rd and 4th generations, but will only tell you that each of them was a massive leap in technology by itself. 3G offers a theoretical maximum of 21.6Mbit/s and 4G (LTE) transfers at brow-raising 100Mbit/s, both, consecutively adding whole new layers of network capabilities for phone manufacturers to utilize and innovate on.
Where to relocate to use the 3310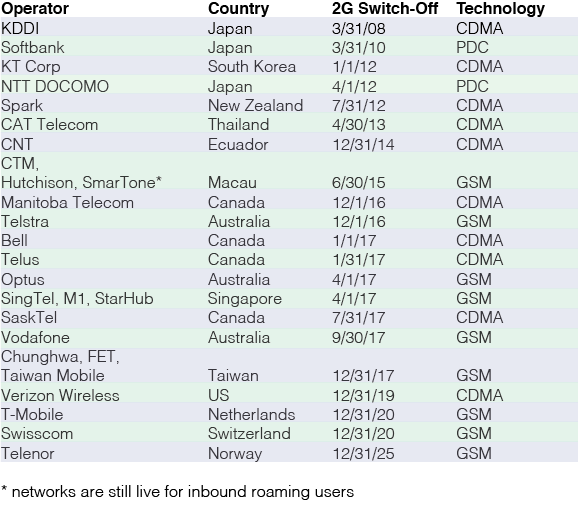 As said earlier on, if you want to use the revamped 3310 as a phone, you will need to be lucky enough to live in a country where carriers haven't given up on 2G yet. We can't really blame them – supply always has to reflect demand, and sky-high demand for LTE services has forced many network providers to decommission their 2G infrastructure, only to create more availability of newer technologies.
US & Canada
Looking at the facts, it does seem like Nokia has not intended the 3310 to be widely used in North America. There are two main 2G GSM service providers in the US, AT&T and T-Mobile, neither of which support 3310-friendly frequencies and both making steps to axe their 2G spectrums. AT&T, the country's second largest provider
already dismantled its 2G
provisions, as of January 17, this year, with T-Mobile due to follow suit by 2020.
Our fellow Canadians will not be better off, as no carriers up north support 900 MHz and 1800 MHz standards.
Asia
Should you live or travel in Asia, you will likely be able to use your 3310 in most places, but there are still a few points that we should run by you. Even though 2G is supported by all carriers in mainland China, Hutchinson and SmarTone shut their 2G service on Macau, making an exception only for inbound roaming calls. It's not that big of a deal as you would still be able to take a call on the new Nokia, but won't be able to make one, should you pick the island for your next holiday.
The situation on the neighboring island of Taiwan is not as bright, with Taiwan Mobile scheduled to pull the plug on its 2G service by December 31, this year. Going further south, we must acknowledge that Singapore will also not be a 3310-friendly place, with three carriers set to dismantle their 2G this April.
Europe
Europe shapes up to be a safe haven for anyone who's set his or her mind on the new 3310, at least until 2020,
as it was confirmed by the GSMA a while ago
. See, the 2G technology is used in other industries and gadgets, besides mobile phone communications. Many machines in agriculture, manufacturing, or logistics for example, rely on 2G to exchange data. Unlike carriers in the US and Asia, European mobile network providers have decided to go easy with shutting down their 2G services in the years to 2020. A GSMA study showed that by 2020 15% of the signal in Europe would be through 2G, compared to a 5% prediction for the US market; and that 3G will most likely become unavailable first.
Australia
Australians also saw a few carriers in the country drop the 2G, with Telstra switching off on December 1, 2016. What is funny though, is that the country still supports the GSM network on Christmas Islands. So get packing, we've heard the Christmas Islands are not too bad a place.

Optus and Vodafone customers are also unlikely to be able to make calls with the new Nokia, too, as the companies are scheduled to stop their 2G signal in April and September, this year, respectively.
So, to sum up...
Given the fact that 2G networks around the world are slowly but surely making way to super high speed, newer generations of mobile telecommunication technologies, we would venture a guess that HMD Global had something in mind when they put together the market strategy for the new Nokia 3310. It's safe to say that it is not intended for the US market, but hopefully fans of the symbolic model will be able to make calls across Europe, for now at least. Nonetheless, you have a pretty good chance of having signal on your new 3310 in most locations. If not, just play Snake and keep calm.