New Netflix feature lets you watch episodes of your favorite T.V. series back to back without pause
8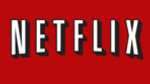 "Netflix has launched a new 'post-play' experience which makes viewing multiple TV episodes easier, by minimizing the credits post show and cueing up the next episode,"-Netflix
Let's say you're watching a boxed set of your favorite television show on Netflix. At the end of each episode, instead of watching the credits roll, Netflix will now take a page from television broadcasters by minimizing the scrolling information that no one reads like Best Boy, Grip, Caterer, etc. and will instead cue up the next episode
which will start in 15 seconds
if nothing is done.
The feature is also available for movies. Instead of forcing you to watch the credits roll, Netflix will now minimize them and will
offer you three recommended titles
to view immediately. Those who are done watching at any time can still turn off the application instead of viewing the next television episode or watching another movie.
The new "post-play" feature is available now for the Netflix streaming experience on the PS3 and on the Netflix website and the company says that it will soon be offered on smartphones and tablets that offer the Netflix app.
source: Netflix via
PocketLint
Recommended Stories