New NVIDIA Shield tablet could be just around the corner
33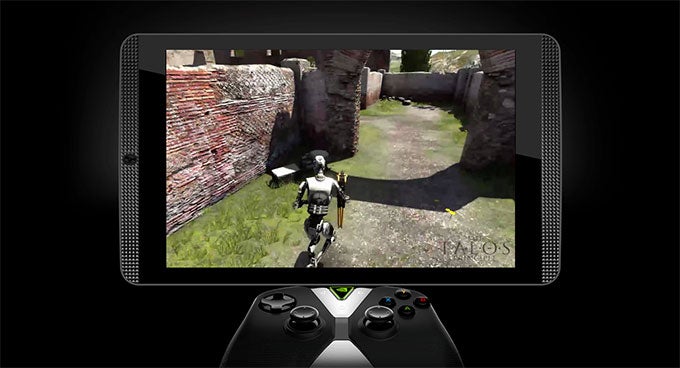 Just a few years back, NVIDIA chips found themselves powering all sorts of mobile devices. But manufacturer preferences have taken a big shift since then, and while Qualcomm's continued to find big success with its Snapdragon SoCs, NVIDIA's own Tegra SoCs have largely fallen by the wayside. Even if other companies aren't lining up to build Tegra-based hardware, NVIDIA's still managed to put out a few devices of its own, and now a new FCC filing suggests that another could be approaching launch.
Yesterday the FCC published certification paperwork for NVIDIA tablet model P2290W, with radio support for Bluetooth and Wi-Fi connectivity.
Seeing a fresh FCC listing like this pop up now sure has us thinking that we're looking at new hardware, but how can we be sure? What if this is just
some slightly tweaked version of an existing model
, maybe swapping parts for more affordable components?
Well, while NVIDIA isn't being so helpful as to actually name the tablet in this paperwork, it does give us one big clue by revealing the tablet's size: NVIDIA describes the tablet as measuring 218mm wide by 123mm tall. The current-gen NVIDIA Shield tablet K1, by comparison, measures 221mm x 126mm. We also see a reduction in thickness, with this new FCC model dropping from the K1's 9.2mm to just 8mm. Unsurprisingly, it also comes in lighter, too, at just 350g to the K1's 356g.
But even with all that physical data, we still don't have a great sense of what to expect from this tablet's internals.
Last year we saw reports arrive about
possible plans for a new Shield tablet
running NVIDIA's high-end Tegra X1 SoC, with a 256-core Maxwell GPU for some
killer graphics performance
. Rumors of release dates came and went with no new tablet, but NVIDIA may have just been sitting on this tablet for a 2016 launch. If that's indeed the model P2290W revealed here, those launch plans might finally be coming together.
source:
FCC
via
The Verge
Recommended Stories