New Moto X "Pure Edition" to get new LTE band support with update
12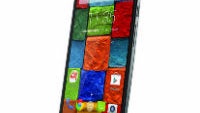 There has been some awkward happenings in terms of the LTE band support with the new Moto X "Pure Edition", which is what Motorola calls the unbranded model that doesn't include carrier bloat. In the original specs listing, Motorola listed quite a few more LTE bands supported than what eventually shipped with the device.
When the specs were first unveiled, the Moto X "Pure Edition" and AT&T model were said to support LTE bands 2, 3, 4, 5, 7, 17, and 29, which would be enough to cover a large number of networks around the world. Unfortunately, when the device was actually released, the only LTE bands supported were 2, 4 and 17, which is trouble because LTE bands 3 and 7 alone are huge in Europe and south-east Asia. But, Motorola has announced that it will be pushing out an update that will "enable bands 3, 5, and 7" on the new Moto X.
The news was confirmed by a Motorola employee in the Moto X 2nd Gen discussion on Motorola Forums. It was also noted that while the Pure Edition supports LTE 2 and 4 (both of which are used by T-Mobile), the device will not support band 12, which T-Mobile also uses in some regions. The Motorola employee also confirmed that there will not be a Sprint version of the Moto X, nor will there be a T-Mobile model aside from the Pure Edition.
There is no word yet on when this update will push out.