New LG Optimus G smartphone to be announced on May 30
38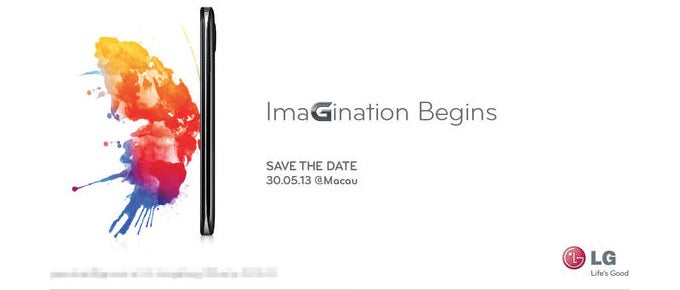 LG has a big announcement to make and May 30 is when we'll learn what it's all about! What you see here is a press invitation that the Korean company is now sending, with a picture of what appears to be a smartphone looked at from the side. Yeah, there's a butterfly wing sticking out of it as well, presumably placed there to make the invitation look prettier. Or could it actually be interpreted as a hint of some kind?
The colorful detail seen above may indicate that
LG will introduce some next-gen screen technology
, according to speculations. The company has been recently trying to promote the IPS-LCD screens used in its smartphones, so that presumption isn't quite as wild as it seems.
As for the smartphone seen in the invitation, it design elements remind us of the
LG Optimus G Pro
, although it could be a new, visually similar model. The
rumored LG Optimus G2
, perhaps? Or will it be this
mysterious LG smartphone
that leaked not long ago? We can only guess. All we know is that the phone bound to be unveiled at the event will be a member of the LG Optimus G series, scheduled to launch in Asian markets first. That last detail there might explain why the announcement will take place in Macau.
What do you, guys, think? What will LG announce on May 30? Let us know down in the comments!