New "Inbox" app for Android helps enhance your Gmail experience
15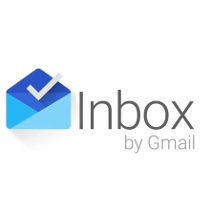 A new app has been introduced by the Gmail team at Google. "Inbox" is a different kind of inbox to help you sort through all of the messages you receive in one day. The app will highlight the important information that is sent to you, such as information about an event, flight itineraries, documents and photographs. "Inbox" will even take the initiative to check the real-time data about a flight you've been receiving Gmail about, and send that information to you. You will even receive real-time information about a package you've been waiting for.
You can even add reminders to "Inbox." You might need a reminder to pick up a birthday cake, or to make a call. And a feature called Assists gives you information that will help you complete a task. For example, let's say that you need to order a cake. Assists will not only give you the phone number of the store, it will tell you if it is currently open or close. If you make a restaurant reservation online, your confirmation email will include a map giving you directions to the eatery.
And "Inbox" knows that there is a time and place for everything. You can choose to snooze specific emails, with directions to have them return to your inbox at certain times or locations.
"Inbox" is currently available by invitation only. If you receive an invite, it can be used right away. Don't forget to add your friends! If you want to make sure that you receive an invite as soon as they become available, send an email to inbox@google.com. In the meantime, while you wait for your invitation to arrive in your other inbox, check out the app by viewing the video below!
source:
Gmail
via
AndroidCentral