A built-in dark mode may end up as another new Android 10 Q feature
7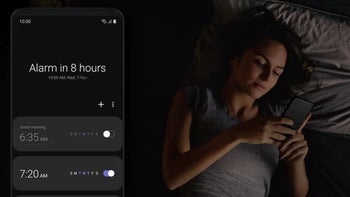 2019 has barely kicked in, but rumors about Google's I/O event where
Android Q
is about to be announced are already starting to swirl. This time around, the changes won't be predominantly under the hood, it seems, as a
Google engineer has confirmed
that a systemwide dark mode may be coming our way in the next version of Android.
The feature has been "approved" for development by Google's software team and could very well be baked in when Android 10 Q lands. No surprise, as that is one of the most requested features that Android users have been clamoring for since time immemorial, to the extent that major phone makers started implementing it in their own interface overlays due to popular demand.
Samsung's
newest One UI
, for instance, has a systemwide dark mode, and we have to admit it looks pretty svelte, so we hope Google will adopt something similar Android-wise. Dark mode needs no presentation, as anyone that has woken up in the middle of the night to read something on their phone would attest. Not only does it save your retinas from burning when ambient light is low but is also a godsend for OLED displays which consume less power when displaying darker colors.
Thus, the Q&A excerpt from the Chromium bug tracker below raises our hopes high for Android Q's visual improvements, after the somewhat disappointing in that regard Android 9 Pie that was fairly modest in its interface change ambitions. Google might have little choice but to go with the flow, as OLED has become mainstream, while the potential
influx of foldable phones
is forcing it to
rethink the Android Q interface
in new and inventive ways it has never thought about before, too.