Netflix officially admits that it is throttling videos for AT&T and Verizon customers
44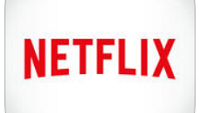 Last week, it was discovered that Netflix videos are being throttled on AT&T and Verizon's wireless networks. While many users rushed to blame the carriers for this limitation in terms of video quality, in a recent turn of events, Netflix has officially announced that it is responsible for throttling the quality of its own videos on Verizon and AT&T.
Netflix officials have stated that, for the past five years, videos have been capped at 600kbps for AT&T and Verizon subscribers, a transfer rate that's far below the
average download speed of LTE networks
in the US. According to Netflix, the reason for this throttling is the preservation of monthly data allowances.
As many are probably aware by now, watching HD videos can quickly exhaust your monthly data quota. Netflix says that just two hours of HD video streaming requires 6GB of data to be transferred, or enough to eat through the monthly data quota on Verizon's $80 plan.
Netflix has also confirmed that it is not capping the quality of its videos on T-Mobile and Sprint, two carriers that adopt more consumer-friendly policies. The nation's third and fourth largest carriers limit the speed of data transfers when subscribers eat through their monthly data allowance, instead of charging overages fees like Verizon and AT&T do.
On T-Mobile's network, Netflix videos are capped to a lower quality only for those customers which have activated
Binge-On
, the carrier's controversial zero-rated video streaming program that allows customers to stream movies from approved providers without the data being counted towards the monthly quota.
Looking into the future, Netflix officials also stated that the company is working on a mobile data saver option that would allow users to stream Netflix videos in a data-friendly way.