Latest Verizon vs AT&T, T-Mobile and Sprint LTE speeds and coverage maps show T-Mobile's crazy progress
39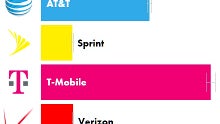 Thanks to the wonderful invention of free market competition, the US carriers managed to create one of the world's most impressive 4G LTE blanket maps in the span of just five years or so. It now ranks in the top 10 countries by LTE coverage, with carrier subscribers being in a 4G area about 81% of the time. What's even more stunning is that the US is a huge country, while most of the rest in the top 10 list are smaller, more compact nations, where it is much easier to build out coverage.
Well, the carrier wars are undoubtedly one of the big reason for this vast expansion of 4G LTE connectivity in the US, and there is none more interesting now than the success story of T-Mobile against the Verizon and AT&T Goliaths. Rising from relative obscurity, T-Mobile grew its coverage and plan option in such a way that now subscribers are flocking to it in droves, despite that it has neither the most expansive nor the fastest 4G coverage. It's getting there, though, and the latest stats from
OpenSignal
prove that T-Mobile is getting so good that it is even encroaching on the champion Verizon's turf.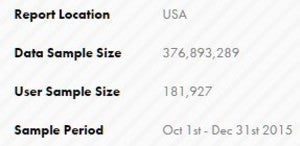 As you can see from the slideshow below, T-Mobile's 700 MHz spectrum buildout is almost complete, matching the AT&T LTE coverage area, and closing in on Verizon's. Besides the coverage expansion,, T-Mobile earned the most awards for progress from all four carriers - in network latency, 3G and 4G download speeds. Given the e
xcellent value-for-money plans
, phones and early upgrade offers it holds as trump cards, T-Mobile's march can be expected to continue this year as well, what do you think?