Need more storage memory on your Samsung Galaxy Note5? Here's how to add some extra gigs
57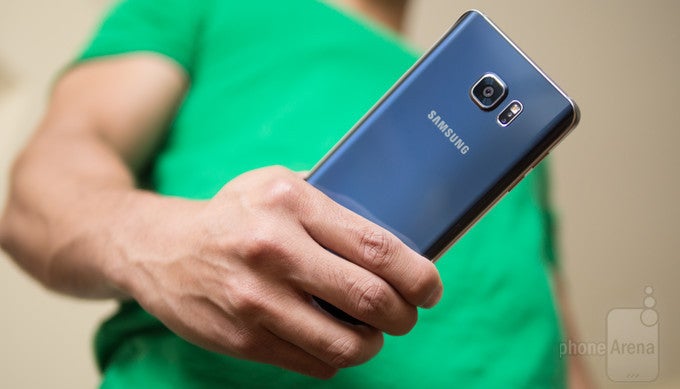 When a new smartphone model is released, it is logical for it to be superior to its predecessor in every possible way. It makes sense for it to be faster, better designed, more energy efficient, and richer in terms of features. However, that's not exactly the case with the
Samsung Galaxy Note5
, which lacks a number of features that the
Galaxy Note 4
did offer. One of them is a microSD card slot.
It is likely that Samsung passed on the microSD slot not only because it wanted to make its phablet thinner and more stylish. Technical limitations may have stood in its way as well. You see, the Galaxy Note5 uses UFS 2.0 on-board storage, which is a blazing-fast solution delivering almost SSD-like read/write speeds. That's fine and dandy, of course, but the UFS 2.0 controller chip is said to be incompatible with microSD cards.
Still, there are several ways you can circumvent the Samsung Galaxy Note5's storage limitations. Should you need more than the 32 or 64 gigabytes present on yours, you might want to consider one of these three options.
Get a USB flash drive with a Micro USB port
It isn't an elegant solution, we know, but it is a solution nonetheless. If there's a large amount of data you want to have on hand at all times, consider getting one of these USB flash drives designed for mobile devices. They feature two plugs instead of one – a Micro USB plug for connecting to smartphones and tablets, alongside a regular-sized USB plug that goes into your computer. These tiny drives should work on most phones running Android 4.0 or higher, not only with the Note5.
To use a USB drive like the ones below, simply plug it into your Note5's Micro USB port. It should be recognized in seconds. Then access the drive's storage space using the Note 5's file manager. And if you don't have one installed, here's a list of
great file managers for Android
.
Get a portable wireless storage drive
Let's say that you need a bit more space than what a USB drive can provide. Something like, let's say, a terabyte or two for all those movies and music you have in your collection. Consider grabbing a portable wireless hard drive, then. These are more expensive than a typical Micro SD card or USB flash drive, but provide a lot more storage.
The connection between the wireless drive and your portable device is established over Wi-Fi, which allows for speedy streaming and file transfers. On top of that, you can connect multiple devices to the same drive. There are downsides, however. Since these drives are meant to be portable and wireless, they rely on battery power, meaning that you'll be only getting a few hours of active use per charge.
Move your files to the cloud
Carrying extra gadgets around isn't convenient, of course, no matter how badly you need those additional gigs. Thankfully, there's a third solution to the Galaxy Note5's storage limitation – just move your files to the cloud. It's not like you don't have the space. As
we wrote last week
, Samsung is giving Note5 owners 100GB of OneDrive space at no charge for the first two years. Once uploaded, your files can be accessed from anywhere, as long as your phone is connected to the internet. And all the new photos and videos you take can be automatically backed up to your cloud for safety's sake. Not a fan of OneDrive? Well, there's also Dropbox, Box.com, and Google Drive, to name a few excellent alternatives.
Speaking of cloud storage, there's a way of setting up your personal cloud. In a nutshell, this involves purchasing a home cloud server, hooking it up to a reliable internet connection, and making sure that it is configured. One downside of this solution is that you'll be spending a 3-digit figure on hardware. A 2TB Western Digital cloud drive costs around $130, while a 3TB unit from Seagate will set you back roughly $160. But considering that a 1TB cloud drive subscription costs $10 a month, the investment might be worth it.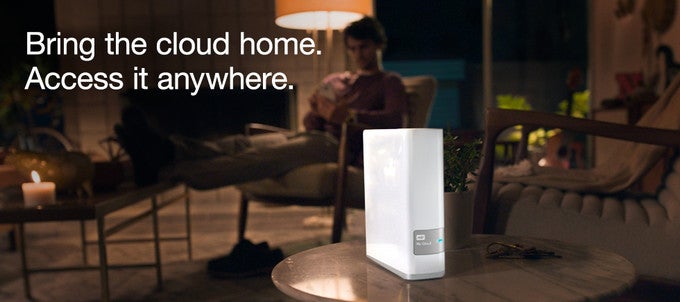 A home cloud server from WD
Bonus: let's hope they make a storage case for the Note5
Just a month ago, Incipio unveiled a very special Samsung Galaxy S6 case. The Incipio Offgrid, as it is called, is a battery case, meaning that it stores extra charge for the times when you need it. But it also features a microSD card slot that can host up to 128 gigabytes. Mophie has a similar product. The so-called Mophie Space battery case for the iPhone 6 adds 32, 64, or 128 gigabytes of additional, built-in space for data like photos, audio, and video. We're not sure if either of the two accessory manufacturers is planning on building a storage expansion case for the Samsung Galaxy Note5, but given how popular the phablet is likely to be, we won't be surprised if one is launched.