Nearly 85% of iOS 7 users surveyed have not called upon Siri
34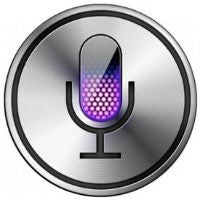 A survey of more than 2000 Americans was taken by a company called Intelligent Voice. The topic of the questioning was Siri. Those surveyed were asked if they used Siri on iOS 7, what they thought of the capabilities of Apple's voice activated virtual assistant, and whether Apple had oversold the public when it came to Siri. Those who have not yet used Siri with the latest build of iOS were excused and two groups were asked different questions.
Group one was asked if Apple had "oversold the voice recognition capabilities of Siri," and a rather high 46% replied in the affirmative. Those in group two were asked to rate the accuracy of Siri. 12.7% found the feature to be "Extremely accurate". "Quite accurate" was the answer from 43.3% of the respondents. 29.3% termed Siri's accuracy as "Hit or Miss". 3.3% chose "Not Very Good" while 11.3% said Siri was just flat out "Bad".
Amazingly, when those taking the survey were asked if they had used Siri with iOS 7, an amazing 84.8% answered that they had not while 15.2% said that they had. That question was asked to 2330 people online from October 9th through the 16th while 150 were asked the first two questions.

In iOS 7, Siri received a new voice and can now answer as a male. The feature now supports a number of new languages. Just the other day, we told you about the original voice of Siri, who was revealed to be a female voiceover artist.
source: IntelligentVoice via IntoMobile