NY Post: Apple offers royalties to labels and publishers that are half of what Pandora pays
31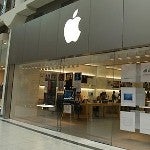 Earlier on Thursday, we told you that
Apple's streaming music service is being delayed by slow negotiations
with record labels and music publishers. A story that surfaced in the
New York Post
explains this in more detail, with one source saying that Apple wanted to tie the streaming service with the launch of the
Apple iPhone 5
last September. According to the story in the Post, the problem with the negotiations has to do with Apple's
tough negotiating stance
.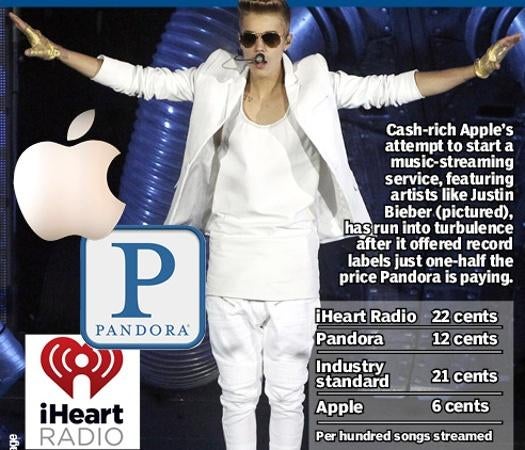 Image courtesy of Wireimage/NYPost
One of the richest companies in the world with
$137 billion
in its piggy bank, Apple is said to be offering the record labels and publishers a royalty rate of 6 cents for each 100 songs streamed. That is half the 12 cents that the leading player in the industry, Pandora, pays. The standard set by the Copyright Royalty Board is about 21 cents per 100 tunes streamed, close to the 22 cents paid by iHeart Radio. The highest figure is paid by Spotify at 35 cents per 100 steamed songs.
With Apple planning on offering its service for free and displaying ads from its iAds mobile network, the record labels and music publishers want the streaming fees from Apple, an upfront payment, and a percentage of the ad revenue according to the Post's sources. And those with the music rights have the advantage because without the content, there is
no service
. Getting a deal done will be determined by how badly Apple wants to start this service and the concessions it is willing to make.
"People spend two hours a day listening to radio. Google, Apple and Amazon are fascinated by the opportunity to get into music in a bigger way. Pandora doesn't make any real money. Everyone's trying to figure out a better structure. I wouldn't say any of them are giving up."-Rich Greenfield, music analyst, BTIG
source:
NYPost
,
MacRumors
via
TUAW