NVIDIA details low-cost KAI Tegra 3 platform for tablets
2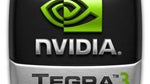 With the expected unveiling of Google's low-cost Tegra 3 tablet
just weeks away
, NVIDIA invites you to learn more about the platform that it will almost certainly be based on: the KAI reference platform. NVIDIA has been talking about
KAI
for a while now, and when they
mentioned it
to The New York Times many pundits thought that NVIDIA was outing Google's upcoming tablet.
NVIDIA most likely doesn't think so, as KAI isn't one tablet – as Matt Wuebbling explains in a blog post on NVIDIA's website, KAI is a reference platform that NVIDIA created to help manufacturers provide a sub-$200 tablet to consumers that didn't compromise performance. The article points out that making a low cost tablet that is profitable at all is difficult, indicating that previous attempts had been plagued with under-performing hardware, battery life problems, and poor touchscreen responsiveness.
With KAI, NVIDIA felt it could take its quad-core SoC and add some basic technologies that would make even a stripped down tablet perform at a premium level. Every KAI device gets the
4-PLUS-1
CPU structure, which lets an efficient single-core CPU run simple tasks, rather than running the quad-core thoroughbreds just to trigger your alarm, or send a text message.
NVIDIA indicated that each KAI table would also have their power-saving PRISM backlight that can save up to 40% of power use compared to a similar sized screen, as well as their
DirectTouch technology
, NVIDIA's architecture that offloads much of the touch sampling calculations from the touch controller onto Tegra 3. The result is a 2-3 times improvement in touch sensitivity, as well as a reduction in power usage (see video below).
So does that mean that NVIDIA didn't have to make any compromises? Of course not – although how many compromises, and how much that drives up the retail price, is left up to OEMs. For example, KAI is based on a 7" screen with a pixel density nowhere near Retina-display levels. Manufacturers can increase the size or resolution, but they'll end up with a more expensive parts list. Likewise, the custom memory controller in KAI tablets allows manufacturers to use lower cost PC memory, or they could select higher performance (but more costly) memory.
Manufacturers ultimately get to decide how many "options" they want to pack into a tablet, and what price point they intend to hit, but according to NVIDIA even the baseline version will provide users with a premium tablet experience. Did they succeed? One
highly anticipated Android tablet
built on the KAI platform will be launching in July, so we should know soon enough.
source:
NVIDIA