NVIDIA's CEO leaks Google Nexus tablet to the New York Times?
6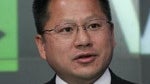 The latest word on the rumored Google Nexus tablet is that
the device will sell for a reasonable price range of $149-$249
, down from the expected $199-$249, and will be produced by Asus. In fact, the speculation is that the upcoming Asus MeMo 370T tablet, which was to price at $249 with a quad-core Tegra 3 processor, has been 86'd by the manufacturer and
replaced with a $149 Google Nexus tablet
. The latter will not offer a Tegra 3 processor under the hood.
In an interview with the New York Times, NVIDIA CEO Jen-Hsun Huang discussed how the quad-core Tegra 3 chip has enough commodity components to allow it to be included in a low priced tablet. He said, "
We took out $150 in build materials, things like expensive memory," he said. "At $199, you can just about buy a tablet at a 7-Eleven
." Huang didn't mention which device he was talking about and it might not have even been the Nexus tablet. After all, Google seems to
have its heart set on a tablet priced at the low end of the $149-$199 range.
For all the cost cutting mentioned by Huang, the lowest price they could get to was $199 for a model with the Tegra 3 aboard.
A non-Tegra 3 powered tablet can apparently
be built by Asus at a cost to consumers of $149
. The lowest price for the new iPad is $499 which means that Google could decide to bring quad-core to a Google Nexus tablet and still have a big advantage on the price tag. Unless the true competition is the Amazon Kindle Fire. Why would Google target Amazon? Consider that the Kindle Fire is basically bereft of Google applications including Google Play and that Amazon offers content, apps and cloud based storage for users of its budget priced tablet. With the Google Nexus tablet as Mountain View sees it, they can undercut Amazon with a tablet that offers all of the Google applications that Android users are accustomed to.
Huang did say some other interesting things to the Times, such as discussing his disappointment with the way that Android has developed and he even said that "
a tablet running Windows 8 with Tegra would be nice
." Then again, what else would you expect to hear from the CEO of NVIDIA?
source:
NYTimes
via
AndroidandMe