NVIDIA calls it quits in developing LTE modems
14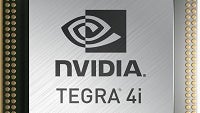 When it comes to building mobile devices with cellular connectivity, the go-to technology resource is almost exclusively Qualcomm and its long product list of systems-on-a-chip. MediaTek, Samsung, and Intel have been bolstering their operations to compete with the San Diego giant.
NVIDIA wanted to do the same, and acquired a company
called Icera in 2011
. Icera had its own designs for LTE modems and NVIDIA was going to leverage that technology to ride the ever-expanding smartphone phenomenon.
Turns out it is quite difficult to compete at the level, and NVIDIA has announced that it is dialing down its Icera operations. Stating that the company "has reshaped its strategy" in order to concentrate on other applications such as, gaming, cloud computing, and "deep learning" applications involving visual computing.
The last CPU from NVIDIA that integrated Icera LTE modems was
the Tegra 4i
which was announced a little over two years ago and put to use in the
ultra-secure Blackphone
. Given the relative non-success of NVIDIA's mobile processors, this draw down from the space will not likely have a significant market impact for Qualcomm, MediaTek, Samsung, or Intel.
Once the current line of Icera 4G/LTE chips run their course, NVIDIA will partner with other suppliers for modem chipsets. How this will affect the 500 or so employees that work in the Icera operations was not announced.
sources:
NVIDIA
via
The Verge