Mystery solved - Nokia Maps will appear for other Windows Phones, but without free voice navigation
5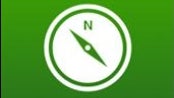 That
mysterious Nokia Maps app
that appeared on the Windows Phone Marketplace not long ago? It turns out that it will indeed be available for download on other Windows Phones than Nokia's Lumia line, and in the coming weeks to boot. Thus Nokia is making good on its promise to make the fruits of its multibillion NAVTEQ acquisition
for free to other WP manufacturers
in order to help boost the ecosystem.
The catch?
It won't feature the free voice-guided offline navigation
that Nokia is keeping exclusively for its Lumia line, like the 800 and 710 phones,
in the form of a preinstalled app called Drive
. Nokia Maps for Windows Phone will feature local POI details (address, phone number, reviews, and photos of up to 25 locations in your vicinity), deep link support, where you can pin destinations to the Start screen, and detailed maps in satellite, 2D, and 3D views (where available).
It doesn't come as a huge surprise that Nokia wants to keep its main differentiator in the Windows Phone world for itself, but Nokia Maps is also a pretty useful piece of software, which will benefit others for free, so no complaints. The best part is that it covers most countries worldwide, so it can fill the huge blank spots that Bing Maps leaves behind.