Mysterious Android device with Intel's Bay Trail chip shatters AnTuTu benchmark records
32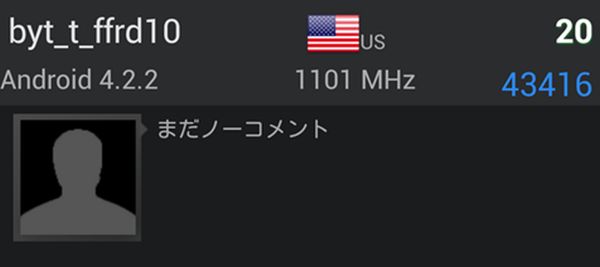 Intel finally woke up from its mobile slumber, cracked down on power consumption, and its new Haswell chips deliver battery life commensurate with ARM-based tablets and convertibles.
What about the even more frugal low-cost Bay Trail architecture that is supposed to go into mobile gadgets? Intel already demoed a
7" Win 8 slate with quad-core Bay Trail
that you can see handled in the video below, and now a mysterious device with this new low-power silicon appeared on the AnTuTu database, running Android. The score? 43416 points. For comparison, the most powerful ARM silicon that is in devices now, the
Snapdragon 800
chip,
clocks in the thirty thousands range
.
Bay Trail-laden devices should have even better battery life than the
Haswell gear for laptops and convertibles
, which already puts them right up there with ARM-powered tablets, for instance, and as we can see, they have record power to run Android, too. ARM isn't resting on its laurels, of course, so we'll all benefit in the end.