Microsoft shows a 7" Windows 8.1 tablet with quad-core Intel Bay Trail (video)
37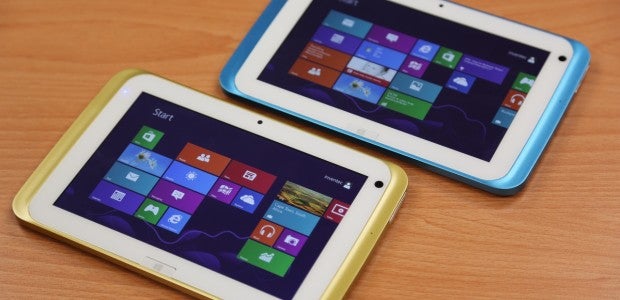 Microsoft is
moving downscreen with Windows 8.1
, allowing for
8" tablets to hit the market
, but the all-popular 7-inchers are also possible, it seems. Over at Computex the company showed a 7-inch "Lyon" made by Inventec, and ODM copmany.
The 7" Win 8 slate is just a proof of concept, rather than a retail product, and shows how Microsoft's new OS can scale down to smaller display, plus it demonstrates a run with
Intel's new Bay Trail tablet chips architecture
. The processor inside is a quad-core Atom of a new generation, and is clocked at 1.6 GHz.