My Disney Experience receives an update; this is the app that should accompany you to the parks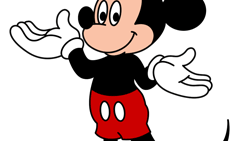 A Disney World vacation can be hectic to say the least. If you're not ready to have a little bit of organization, the whole vacation could go south in a heartbeat. And no matter how many times your kids get to hug Mickey Mouse or hear Idina Menzel sing "Let It Go," having to search the park for a missing child can put a damper on the trip.
To avoid all of this, you might want to install My Disney Experience on your handset. The beauty of it is that it offers many different features in one app. Dynamic Wait Times give you an idea of how long you will need to wait to see Carousel of Progress or experience Splash Mountain. The GPS based map gives you dining options and offers step-by-step directions to certain attractions. You can even purchase theme park tickets or make dining reservations using the app.
A new update to the app makes it more streamlined as maps and menus have been revised. Maps, for example, now have a white bar on top which eliminates the old style hamburger menu that was unwieldy. Swipe to the left or right to see your options at the top of the screen.
If you want your Disney vacation to go as smoothly as possible, it is imperative that this app be installed on the handset of each of your family members and friends making this journey with you. To install the app, click on the appropriate link in the sourcelink.
source: MyDisneyExperience (
iOS
|
Android
) via
AndroidCentral