Munster: Apple could use augmented reality in iOS 9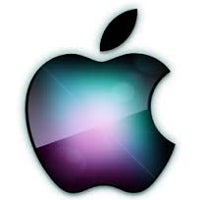 According to Piper Jaffray analyst Gene Munster, Apple is planning on making augmented reality a major feature on iOS 9. On Monday, Munster told his clients that Apple had successfully gone after Microsoft's Nick Thompson, who was a lead engineer on the software giant's HoloLens team. Apple has also picked up a pair of companies that work in the AR space, including software startup Metaio and PrimeSense. The latter is the firm that developed the sensor employed on Microsoft's Kinect, and the former brings 171 augmented reality based patents into the fold.
This isn't the first time this year that Munster has discussed Apple's plans for AR. Back in March, Munster told clients that
Apple had put together a small team to explore the use of augmented reality
. At that time, Munster was quoted as saying that AR could be "
as profound a technology platform as the smartphone today
."
There is speculation that Apple is going to use augmented reality for Apple Maps. Users would be able to open the Maps application and point their camera at a business or a point of interest that they are interested in. An overlay would appear on the screen with information about that particular location.
"Based on recent acquisitions of augmented reality companies, hiring of a key Microsoft Hololens employee, and conversations with industry contacts within the virtual and augmented reality spaces, we believe Apple has a team exploring the AR space."-Gene Munster, analyst, Piper Jaffray
So far, there has been no indication from Apple that AR will be a part of iOS 9.
source:
StreetInsider
via
9to5Mac
,
MobileSyrup