Apple's AR glasses are at least another year away?
7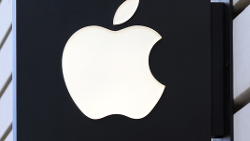 According to Monday's edition of the
Financial Times
, the oft-rumored AR glasses being worked on by Apple might not see the light of day for another year, or "perhaps much longer." The business newspaper reported that the gang in Cupertino has been working on this project for more than a year. This would be the perfect time for Apple to step up work on AR since the Anniversary edition of the 2017 iPhone (AKA
iPhone 8
) is supposed to have a very heavy dose of AR capabilities.
Apple CEO Tim Cook has become enamored of both AR and VR
, although of the two, he says that AR has the bigger potential. The executive was
impressed by the technology after the successful launch last year of Pokemon Go
. Cook said that AR is going to be "Huge."
Back in January, tech evangelist Robert Scoble said that he had been tipped by an employee working for Carl Zeiss, about the company's involvement in Apple's AR glasses project. And just a few months before that, Bloomberg reported that Apple had started ordering parts and components in order to test the glasses. The device would pair with an iPhone, similar to the Apple Watch, and may not see the light of day until 2018. That seems to be the consensus at this point; don't expect to see the iGlass, or whatever the AR device will be named, until 2018 at the earliest.
Will Apple have better luck than Google did with Google Glass? Google's problem was that it over promised right off the bat, and turned the process of buying the device into a cumbersome affair, not to say anything about the pricing. Apple's experience in selling consumer goods should hold it in good stead when it comes to offering Augmented Reality powered glasses. Apple will eventually need a new blockbuster to replace the iPhone, and perhaps AR glasses will be that device.
source:
FinancialTimes
(subscription req'd) via
9to5Mac