Mozilla teams up with LG for a mysterious device, aims to rival Apple and Google
17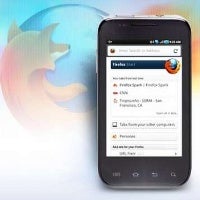 Mozilla has teamed up with none other than LG for the release of its first mobile device at MWC 2012, a "source close to the matter" confirmed for ExtremeTech. What's more - Mozilla CTO and creator of JavaScript Brendan Eich said there will be multiple partners, not just one partnership announced at the show.
The Mozilla-LG phone is expected to be powered by Mozilla's brand new Boot to Gecko (B2G) operating system, which should strengthen Firefox's position in the battle of browsers. The actual device will be aimed at developers, not the mass user initially.
There are no further details about specs or price of the upcoming device, but it's allegedly possible for it to go on sale as soon as next week. This is the most optimistic forecast, though - in reality we don't expect to see the device earlier than mid-2012, and possibly even later.
Mozilla might have the winning card with Boot to Gecko up its sleeve as the operating system should allow carrier more control as it's completely open and based on an open browser and open Web Marketplace.
At MWC in a couple of days, Mozilla will unveil the Mozilla Marketplace and open the doors for developers to submit applications written with open web standards like HTML5, JavaScript and CSS5. This will lay the foundation for the future debut of the Boot to Gecko mobile OS.
B2G and Mozilla's partnership with LG might turn out to be big news for both companies, so stay tuned. MWC is looking even bigger by the day and we'll have you covered starting from the wee hours on Sunday.