Moto's Gamepad mod to cost $79, available starting August 25 exclusively through Verizon
9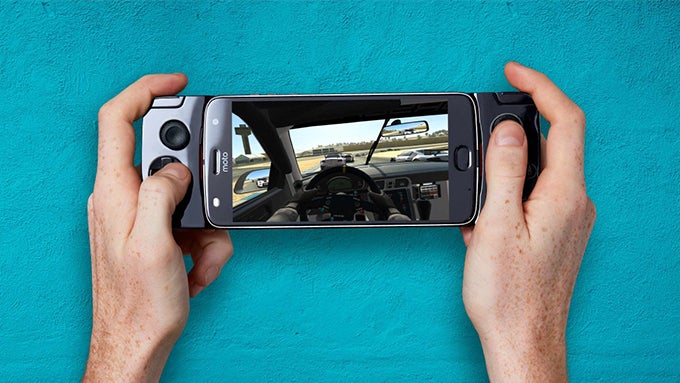 Motorola's Gamepad mod is one of the most obvious application of the company's mods concept, taking advantage of the low-latency input while also acting as a handy battery pack. So it's a bit surprising just how late it's making its debut: we've already seen the release of the
Moto Z2 Force
, the second flagship in the mod-compatible Z line of phones, but the Gamepad has still not been made available for purchase, despite being announced all the way
back in February
.
This will change soon, however, as the new mod now has an official release date: August 25. And while this is
technically
good news, it's undermined by a couple of factors. Firstly, its price is set for a fairly steep $79, and secondly, the mod will be exclusively sold through Verizon (in the United States, at least).
And while we were fairly impressed with the Gamepad's build quality
in our hands-on
, you can still get a dedicated controller for either the Xbox One and PlayStation 4 for less money, and those will also work on your PC and non-Moto smartphone, too. Though, admittedly, they won't double as a 1,035 mAh power bank for your phone, so we'll give Motorola that one.
As for non-U.S. customers, details are still scarce — the Gamepad is listed as "coming soon" on multiple countries' local Motorola websites, but no price or release date info is available yet.