Motorola's $100 trade-in site now open for 2011 devices not getting Jelly Bean
19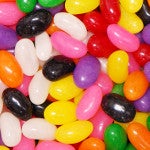 would be updated to Android 4.1
. Note how the manufacturer said "most," not "all". So Motorola promised those with a 2011 phone not getting Jelly Bean,
$100 off the purchase of one of the three new models introduced yesterday
. We have to hand it to Motorola as it has already put up the site for those who want to have a phone with the latest and greatest build of Android.
Motorola's trade-in program is valid with any Android smartphone it produced that was first offered in 2011 or later. The $100 will be rewarded in the form of a
gift card
,
carrier credit
or any way that Motorola chooses. While the manufacturer said that official details for the trade-in plan will be posted on the site soon, the quick and dirty details work like this. You buy one of the new phones introduced yesterday, the
Motorola DROID RAZR HD
,
Motorola DROID RAZR MAXX HD
and the
Motorola DROID RAZR M
. Send in the phone you're trading in, and you'll get the $100 back in one of the forms previously mentioned.
On the site, there is a form that you can fill out to find out when your current Motorola device will be getting updated to Android 4.1. At the same time, you will also be emailed more information on the trade-in plan. Motorola said yesterday that not all of its 2011 devices will run the latest Android build in a satisfactory manner. Instead of ignoring it, this is how the manufacturer is trying to kiss and make up with owners of the 2011 phones that will be stuck at Android
2.3
(like the
Motorola DROID 3)
, and Android 4.0. We have no idea which of the ICS flavored devices will not be moving on up, but you can imagine it won't be a happy lot of owners with those models.
source:
Motorola
via
Phandroid