Motorola using aggressive sales tactics in U.S.
10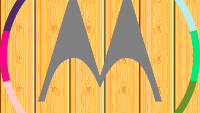 According to industry watchers, wholly owned Google subsidiary Motorola has decided to employ a more aggressive pricing strategy in the U.S. The idea is to more strongly compete against certain rivals such as LG and HTC. These sources have taken note of the recent price cut of the
Motorola Moto X
to $349 for the 16GB variant, and $399 for the 32GB model, pointing out that these are the same exact price points for the
Nexus 5
(which is manufactured by Korean based LG).
In addition, Motorola has manufactured an entry-level model of the Moto X called the
Motorola Moto G
. Looking like a Moto X that was left in a jeans pocket and went through the wash, the Moto G offers a much smaller amount of customization than the Moto X. While those buying the latter phone can select the color of the device including accents, and choose the wallpaper in advance when using the Moto Maker, the
Moto G offers replaceable back shells
in varying colors. The 8GB version of the Motorola Moto G is priced at $179 while the 16GB version is $20 more. And to obtain those prices, you do not need to sign a two-year contract.
According to Counterpoint, Motorola was the 5th largest U.S. smartphone vendor in Q3 with less than a 4% share. But last week we told you that
comScore showed Motorola with an average U.S. market share of 7% for the three months ended in October
. That placed the manufacturer third in the states, ahead of HTC (6.7%) and LG (6.6%) during the three month period. But Motorola is not seen as able to crack the top ten globally, so it needs to focus on the U.S. where it can use pricing to stay ahead of its rivals. Besides the Moto X, which is available for each of the top four U.S. carriers, Motorola has its latest series of DROIDs available at Verizon with the
Motorola DROID MAXX
leading the way thanks to its 3500mAh battery and 48 hour battery life. Back in August,
we passed along a picture of what was alleged to be the Motorola DROID 5
which would be the next iteration of the phone that kicked off Androidmania in 2009.
source:
DigiTimes