Motorola under Google: record loss due to accounting noise, "expect changes"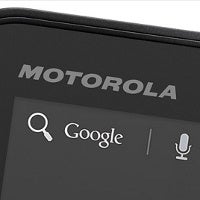 Google yesterday announced its results for the second quarter of the year, and it was a relatively steady quarter with the search giant growing revenue. What's much more interesting is that this was the first quarter (not even a full one) with Motorola now officially part of the Google empire. On May 22nd, Google closed the $12.5 billion deal it announced back in August last year.
So what are the first results? At first sight, the Motorola acquisition doesn't seem to work out that well - the company posted a record loss of $233 million for the quarter, comparable to the $285 million loss for the whole fiscal 2011.
Motorola lost $192 million in its mobile department and $41 million for its home device business.
Still, one has to take into account that clearly Motorola has just started integrating into the Google system of things. Google's chief financial officer Patrick Pichette called for more patience as Google has been managing the phone company for only a few weeks, and said part of the loss was due to
"accounting noise."
"Clearly, everyone should expect changes at Motorola,"
Pichette said.
"We have to let them do their work."


At the same time, Google is clearly seeing its future in mobile.
"Mobile is where search was in 1999,"
said Google's chief business officer Nikesh Arora.
"Mobile is going to be as core as desktop search was,"
he said. But how will Motorola fit in that picture is not yet clear. What do you think, what would Motorola's role be in Google's business?
source: Google