Motorola seeks patent for smart ads in navigation app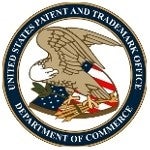 Intelligent Presentation of Advertising with Navigation
".
While traveling along a navigated route, ads will be displayed for businesses along the route with a
preference for those stores on the same side that the driver is traveling on
. And before the trip is actually taken, the route can be previewed and ads for stores that the driver will be passing along the way can be displayed. The whole process makes things easier and helps users better plan their day.
For small business, it gives them a chance to spend their advertising budget on a more focused campaign, knowing that the ads they are spending for are going to potential customers who will actually be driving by their store.
source:
USPTO
via
Engadget