Motorola quits Samsung's home market, Google restructuring cuts more than 500 jobs
4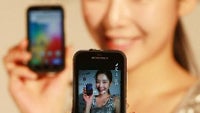 Motorola under Google promises to become a brand new company (and one with timely Android updates, please), and the restructuring has already started. Now, however, Motorola has confirmed that it will exit South Korea, the home market of companies like Samsung and LG, only retaining 10% of its R&D workers, granting them relocation packages.
In reality this means Motorola will no longer sell or market its smartphones and tablets in South Korea. The company's R&D center will also shut down operations.
Motorola is not the only manufacturer to exit the dense South Korean market. HTC also fled the country recently. Of course, Samsung, LG are the most popular brands out there, along with Apple.
Here is the official explanation from Motorola:
"On December 10th, we began communicating to staff in Korea our plans to close most of our operations in Korea, including our research and development and consumer mobile device marketing organization. The changes in Korea reflect our plans to consolidate our global R&D efforts to foster collaboration, and to focus more attention on markets where we are best positioned to compete effectively.

Our Home business and iDEN go-to-market operations will continue operating in Korea. We will also continue to provide customer service and warranty support for mobile devices that have been sold in Korea.

This was a difficult but necessary decision. We are very proud of the work done by our talented teams in Korea, and the many contributions they have made to our business over the years. We will offer relocation to about 10 percent of our R&D staff there. For other employees we will strive to make the transition as smooth as possible.

We are grateful for the support of our customers in Korea."
source:
DDaily
via
The Next Web