Motorola makes a comeback to China with Moto X Pro (Nexus 6 re-born), Moto X, and Moto G LTE
10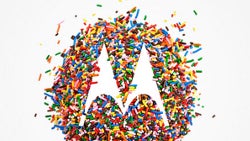 Motorola is making a return to the world's biggest phone market: China. The world's most populous nation has also become the world's biggest-scale phone market in recent years, and Motorola's presence there would be key to the company's growth.
Presence in China has been one of the highlights of all phone makers, and Apple in particular has been very successful with a recently inked deal with China Mobile, the world's biggest carrier with over 760 million subscribers.
Motorola is making its entry in China with a focused lineup of three devices: the Moto X Pro (basically, a Nexus 6 version for PRC), Moto X, and Moto G LTE, so we have a phablet, a regular-sized flagship phone, and an affordable device with 4G LTE.
The Moto X Pro in particular is a practical copy of the Nexus 6: it's got a 6-inch QHD display, 2.7GHz quad-core Snapdragon 805, front-facing stereo speakers, a 13-megapixel main camera and a 3,220mAh battery.
The Moto G will be the first to arrive to market in early February, while the other two devices will come in late February, just after the Chinese New Year. You can check out the company's Chinese website right below.
source:
Motorola