Motorola argues that Android fragmentation is a good thing
34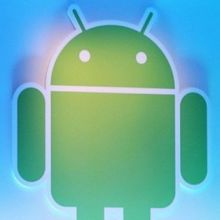 The major criticism leveled by Android's competitors is that the
fragmentation
of their device market is a hindrance to the operating system. But Motorola Mobility's corporate VP, Christy Wyatt, disagrees. She argues that variation among Android devices is actually one of Android's strengths.
At AnDevCon (Android Developer Conference), Wyatt argued for the benefits of Android fragmentation. Despite the challenges it presents to
developers
, customers have the luxury of choosing their screen-size, price range, and other features, rather than being railroaded into a one-size-fits-all approach.
But she did admit to some shortcomings: "Managing differentiation against
fragmentation
is kind of a delicate balance." And if you've ever owned a low-end Android device, then you'll probably agree. It's difficult for developers to make an app that is sufficiently impressive on the top-tier handsets, but still compatible with slower devices with earlier OS builds.
You would be right to doubt
Motorola
's obviously biased perspective on Android fragmentation. But there's still some truth to it. Isn't it nice to not only be able to choose an OS, but also a manufacturer, feature-set, and price range? While recent rumors of Apple's
lower-end iPhone
have diminished, Apple has almost certainly considered expanding their lineup to net an even larger customer base.
source:
InfoWorld
via
Yahoo! News