Angry Birds developer talks about Android fragmentation
12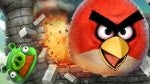 We've all heard the arguments about Android
fragmentation
. While iOS is limited to the iPhone, Android comes in all different flavors on a wide range of devices. So are developers hampered by the more complicated platform? Peter Vesterbacka, co-developer of
Angry Birds
, thinks not.
In an interview with Tech n' Marketing, Vesterbacka addressed the contentious issue of Android fragmentation. He concluded that although the ecosystem is more difficult for developers, it's not a deal-breaker of a problem. Angry Birds may have found fame with iOS, but Vesterbacka shows no bias.
Addressing
Steve Jobs
' comments on fragmentation, Vesterbacka said that "Fragmentation on the device side is not a huge problem, but Steve is absolutely right when he says that there are more challenges for developers when working with Android. But that's fine, developers will figure out how to work any given ecosystem and as long as it doesn't cause physical pain, it's ok;-)"
He went on to explain that fragmentation is more of an issue for mobile devices as a whole, rather than just Android. With MeeGo, webOS, Windows Phone 7, BlackBerry, Android, and iOS, developers are forced to consider all possible operating system requirements. We'd prefer to think of fragmentation as 'OS diversity'.
While it might seem unfair that a certain app is unavailable for one OS or another, we have to remember that OS diversity is to our advantage. Beyond the power of choice, OS diversity increases competition, making for faster improvements and updates for the end user. If everyone had an iPhone, what would motivate Apple to improve iOS?
source:
Tech n' Marketing
via
IntoMobile
Recommended Stories