The Moto E5 line might not receive any major Android updates
18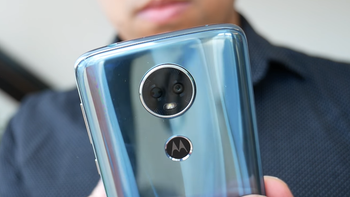 Motorola isn't promising any major OS upgrades for its newly-announced Moto E5 series. The company launched the new line of devices yesterday alongside a trio of Moto G6 smartphones. Despite guaranteeing at least one major update for the latter series, though, it appears the company couldn't make the same promise when it came to its budget line.
In recent history, the company has been historically slow pushing out software updates to its devices, despite the fact that all run a near-stock experience of Android. At yesterday's launch, however, the company did give a glimmer of hope by announcing the new
Beta Experiences program
that would allow users to test out features and updates before their final release, thus signaling a renewed focus on device updates. Unfortunately, this new focus appears to be limited to slightly more expensive devices, with those who purchase a Moto E5 smartphone not expected to gain access to the program. Instead, Motorola could limit it to those who purchase certain Moto G or Moto Z devices.
In any case, the promised OS upgrade for the
Moto G6
series isn't exactly impressive either. After all, the majority of smartphone manufacturers now support their devices for around two years after launch and, considering the support for Project Treble that Android Oreo includes, future updates should also be much easier to push out than before. Furthermore, it appears Motorola will also be skipping the monthly updates for both the
Moto E5
and Moto G6 smartphone lineups, instead choosing to send out security patches every two to three months.
Regardless of the updates, those interested in
Motorola's new smartphones
will be able to get their hands on them pretty soon. The Moto G6 line will be available in most markets, including the US, starting sometime next month, while the new Moto E5 devices are said to be arriving in the near future.