Motorola aims at Samsung in new ad
50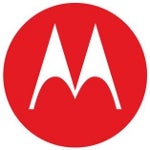 Back in 2010 when the
Apple iPhone 4
was having problems with
Antennagate
and the
left-handed death grip
, and sent out all of those rubber bumpers to owners, Motorola ran a couple of
expensive full-page ads
in major newspapers to
make fun of Apple's plight
while promoting the
Motorola DROID X
. Motorola used the same approach earlier this year to
make fun of Apple's problems with its Apple Maps application
.
Samsung Galaxy S III
in a new ad that shows that the
Motorola DROID RAZR HD
downloads faster
than the Samsung Galaxy S III over the exact same Verizon LTE network and Qualcomm processor. To illustrate this, the ad shows a Motorola DROID RAZR HD with a completed download of Angry Birds while the same app is only 60% completed on a Samsung Galaxy S III. The funny part is the copy which reads "
Don't get stuck downloading from another galaxy. Get faster download speeds with DROID RAZR HD
."A link will take you to a Motorola web site where further comparisons are made between the Motorola DROID RAZR HD and the Samsung Galaxy S III for battery life, design and build quality.
Motorola notes that the DROID RAZR HD gets
20% more battery life
than Samsung;s flagship smartphone, and that's not the
Motorola DROID RAZR MAXX HD
in the comparison either. The MAXX-less model has a long lasting 2530mAh cell of its own, good for 24 hours. Motorola also compares the Kevlar back of its device and the water-repellant nanocoating that makes its handset more durable than the Samsung Galaxy S III and its plastic back. Lastly, Moto likes its design better than that of the Samsung unit.
It's a good job of marketing by Motorola, but the Samsung Galaxy S III might be too hard to take down, even with a strong attempt like this from Motorola. We wonder how Samsung feels about being tossed under the bus by its partner. Google, after all, does own Motorola.
source: Motorola (
1
), (
2
) via
DroidLife