Motorola makes fun of getting #iLost
99+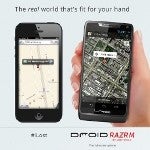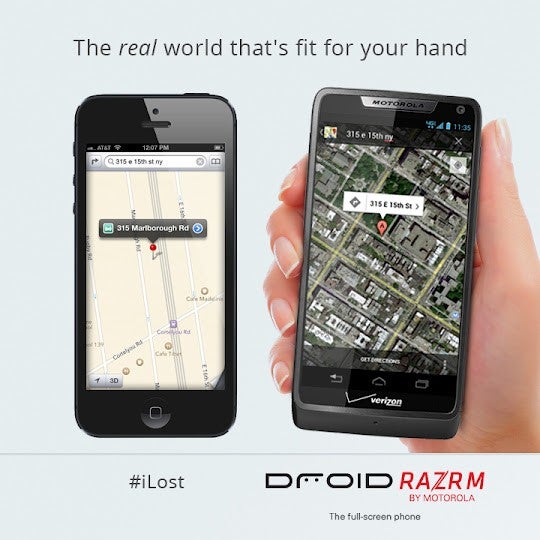 Motorola doesn't want you to get #iLost
Oh Motorola! You guys just love to kick
a rival
Apple when it's already down. Remember what you did in 2010 when the
Apple iPhone 4
was just released and it quickly became apparent that the antenna design was flawed? Your full page ad for the
Motorola DROID X
in the New York Times
shouted out in bold type, "No Jacket Required,"
making fun of the
free rubber bumpers
that Apple was handing out to iPhone 4 owners to prevent attenuation of the antenna.
Now, you are making fun of the problems that Apple iOS 6 users have been having with the new Apple mapping application. Right on your Google+ and Twitter page, you show the
Motorola DROID RAZR M
getting directions to 315 East 15th Street in Manhattan while the new mapping application on iOS 6 shows an address in Brooklyn on the new
Apple iPhone 5
. You guys are like the Raptors in Jurassic Park, always testing for weaknesses. No one looking for Manhattan wants to end up in Brooklyn! Replace Brooklyn with the Bronx and you could have
Bonfire of the Vanities
.
While we don't take sides here, we have to say, well played Motorola, well played.
source: Motorola (
1
), (
2
) via
AndroidCentral