Motorola acknowledges some ATRIX 4Gs have call quality issues, searching for a cure
20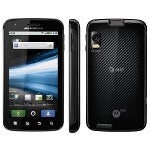 It's becoming a widespread notion that some
Motorola ATRIX 4G
units have severe call quality problems - so severe, in fact, that people on the other side of the line report they are unable to figure out what the caller is trying to say.
Most users of such Motorola ATRIXs claim something along these lines:
"The voice quality is such a problem that almost every person I talk to tells me that I either sound like I am in a hole, in a cave, far away from my phone, on hands free, muffled, or just plain your phone really sucks."
The good news is that Motorola is well aware of the problem and is searching for a way to sort out this issue. Given the fact that the Motorola ATRIX 4G is one really brilliant device (our review
here
), we hope this would happen sooner rather than later.
source:
Motorola Support Forums
via
Engadget