Motorola: We're not bringing back the RAZR V3 tomorrow, but we will transform the mobile landscape
16
Do not expect Motorola to introduce a new version of its
Motorola RAZR V3
flip phone at tomorrow's big event. Last month, the Lenovo owned manufacturer released a video dripping in nostalgia. It showed a high school hallway from 2005 and everyone had the hot cellphone of the day, the Motorola RAZR V3.
The release of the video quickly brought a jolt of excitement as many figured that Motorola was going to re-release the RAZR V3, possibly as an Android powered flip phone. Despite selling 130 million units of the RAZR since 2004, the only new handsets that Motorola will introduce tomorrow are expected to be the new Android-powered Motorola Moto Z high-end series. Like Motorola did last year, some of these Moto Z models are rumored to be exclusive to Verizon in the U.S. and will available under the Motorola DROID moniker.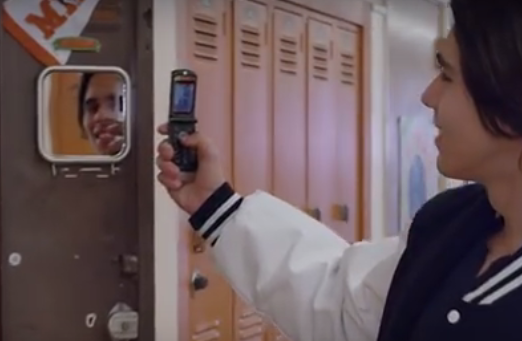 Taking a selfie in 2005
In a statement, Motorola said that it recognizes that consumers were excited at the prospect of a classic returning to the market, and
promises to "transform the mobile landscape" with its announcement tomorrow
. The Moto Z could have a modular design. According to one rumor,
Motorola will sell MotoMods that offer different features
when they are connected to the rear ports on the back of the phone. One particular MotoMod turns the phone into a camera with a dedicated shutter button. Another series of
replaceable shells for the back are called StyleMods
. These don't appear to have add any special feature to the phone other than allowing the owner of the device to customize the look of the handset.
The festivities start tomorrow at 1pm Eastern Time (10am on the West Coast). But we suggest that you check in early and often. You never know when some big leaks will surface.
source:
mobilissimo.ro
(
translated
)